Welcoming a new addition to the family is a time of immense joy and change, and for some brides, it coincides with their journey down the aisle. In this special moment, brides may find themselves with an extraordinary group of bridesmaids—some of whom are breastfeeding mothers.
Part 1. Understanding the Needs of Breastfeeding Bridesmaids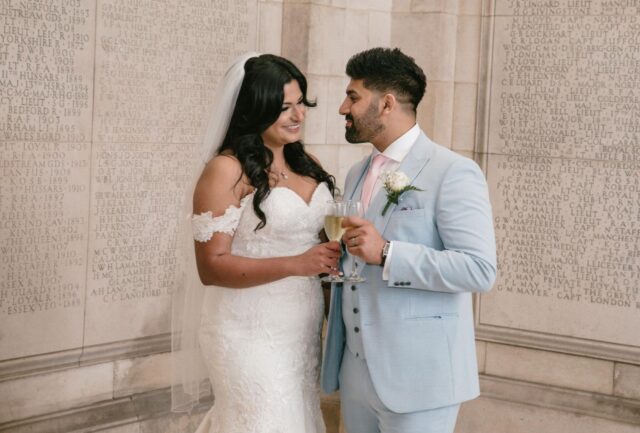 Breastfeeding bridesmaids, with their nurturing hearts and the new bundle of joy in their lives, bring a special kind of radiance to your bridal party. To ensure their comfort and ease during your wedding day, it's crucial to understand the unique needs and challenges they face:
Nursing Access: Breastfeeding is a beautiful yet demanding task. Bridesmaids need dresses that provide easy and discreet access for nursing. To take off the entire top and sit there for nearly an hour is really not a happy experience, and it may come to embarrassment if someone else sees it by accident.
Comfort is Key: New mothers often grapple with postpartum body changes, making comfort a top priority. Stretchy or adjustable fabrics not only provide comfort but also adapt to changes in body size throughout the day. Comfortable dresses will allow your breastfeeding bridesmaids to fully enjoy your wedding without discomfort. For moms that need breastfeeding, the breast size are larger than before, they need more supporting undergarment, and the straps of the undergarment need to be covered, that is also a small consideration, so cold shoulders will not be a good options, we need the shoulders covers, either with wide straps or modest styles.
Style Matters: Style is an essential element of any bridesmaid dress, but breastfeeding bridesmaids are no exception. They need to match the wedding theme and other members of the bridal party harmoniously, and the neckline needs to flatter the mom as well.
Your wedding day can be a moment of pure bridal bliss for all, including your breastfeeding bridesmaids.
Part 2. Dress Styles and Features for Breastfeeding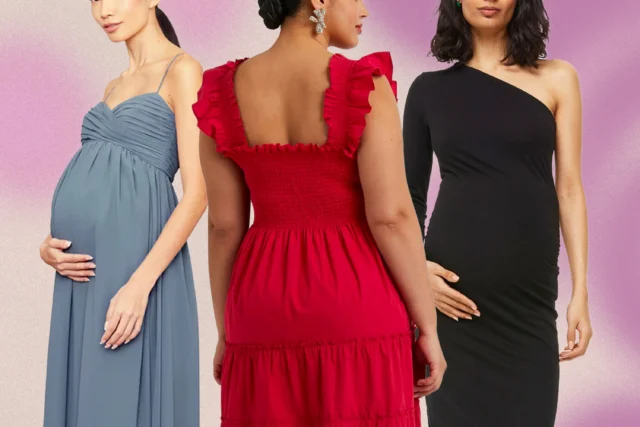 Breastfeeding-Friendly Styles: Opt for dress styles that naturally accommodate nursing. A standout choice is the timeless wrap dress. The adjustable tie strings of a wrap dress make it easy to open and close for breastfeeding, while the overlapping fabric ensures privacy. Additionally, dresses with nursing-friendly necklines like V-necks, scoop necks, or button-down fronts are excellent options.
Prioritize Comfort with Fabrics: Comfort is paramount for breastfeeding bridesmaids. Dresses made from adjustable or stretchy fabrics, such as jersey or spandex blends, offer the flexibility necessary to accommodate postpartum body changes.
Functional Dress Features: Consider dresses with functional features that simplify breastfeeding. Hidden zippers, strategically placed snaps, or discreetly incorporated openings provide quick and easy nursing access while maintaining the overall look of the dress.
Part 3. Practical Tips for Dress Shopping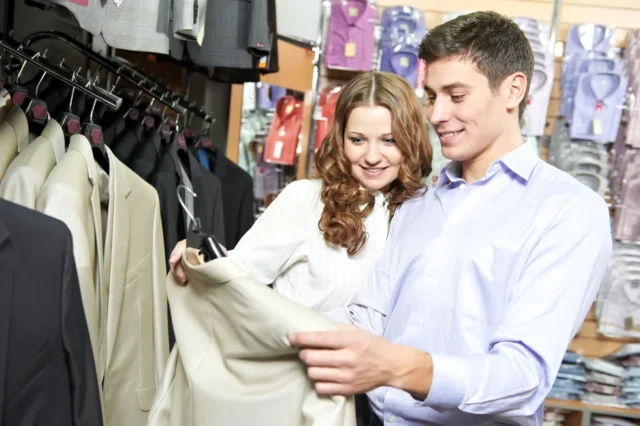 Here are some essential tips for both brides and bridesmaids to consider:
Convenience is Crucial: For breastfeeding bridesmaids, easy access for nursing is essential. Look for dresses that are convenient to put on and take off. A top choice is the classic wrap dress. With its adjustable tie strings, it allows quick and hassle-free access for breastfeeding. Plus, it's size-tolerant, accommodating any postpartum body changes.
Customization Options: In cases where a wrap dress might not align with the bridal party's overall style, consider customizing the dress for nursing convenience. Some dress designers and retailers, like https://edresstore.com, offer the option to add zippers along the side seams. This customization allows for discreet breastfeeding access—simply open one side, nurse, and then close it before moving to the other side. While there might be a modest additional cost, it ensures that your bridesmaids can comfortably nurse while maintaining the overall look of the dress. Their collections are artfully designed and can flatter most body shapes. And with the more than 200 color options, you will never worry about finding the perfect hue for the wedding.
By prioritizing convenience and customization, brides and bridesmaids can ensure that breastfeeding mothers are not only included but also celebrated in the bridal party. These practical tips can make dress shopping a breeze and contribute to a smooth and joyous wedding day.
In the grand tapestry of your wedding day, your bridesmaids play an invaluable role. When among them are breastfeeding mothers, understanding and accommodating their unique needs can make your day even more special.