Even though breastfeeding is one of the most magical and special periods in a mother's life, it can be quite overwhelming. It often happens that new moms spend hours worrying about all the things regarding it. Not only do you think about doing it perfectly, but you also worry about your milk and whether you will be able to produce it. On top of that, in the beginning, feeding your baby can actually hurt. If you are a new mom, and these questions are bothering you, don't' worry – there are plenty of useful techniques you can apply in order to relieve yourself from the stress and engage in the whole process without fear.
For centuries, people used to rely on herbs for countless different causes. Somehow, it seems that herbs can be helpful even when it comes to physical pain. Likewise, ages ago women used to try different herbal teas in order to seek help when it came to breastfeeding. Today, there are many of them which are tested and reliable. Additionally, women around the world rate some of these as their primary help in this special period. If you are interested to read about 8 examples of best teas for breastfeeding, take a look at the list below!
1. Modest Earth Mighty Milk Mama Tea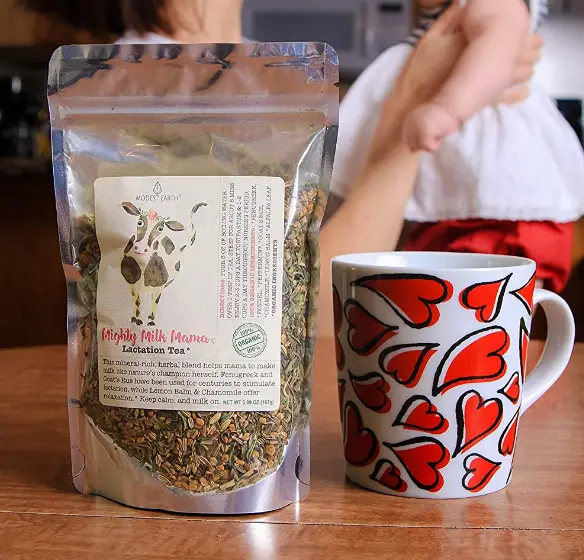 Made out of the goat's rue, a plant known for its boost of a women's milk supply, this tea has been widely used and recognized. Not only does it help you when it comes to the production of your milk, but it can also calm your stomach and help you with stress. Besides goat's rue, it contains fenugreek. This combination is a winning one since all it takes to boost your milk are a couple a cups per day. Therefore, it seems that the effectiveness of this product is probably the reason behind its popularity.
2. Milkies Nursing Time Tea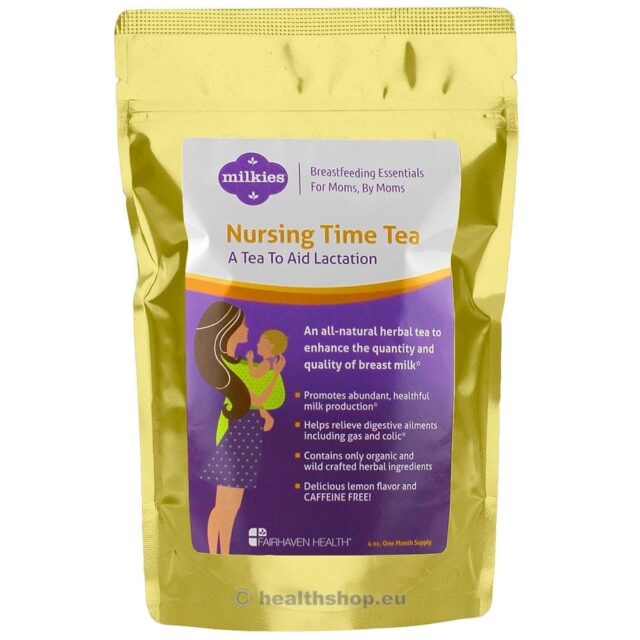 If you are searching for a combination of wild-harvested and organic herbs – you have found one! Milkies Nursing Time Tea contains galactagogue herbs (funnel and anise seed) which are known as helpful means to overcome lack of milk during the breastfeeding period. On top of that, its flavor is amazing, which really matters when it comes to products of this type since you also want to enjoy your cup as much as you can. It has a lemon taste, which is not too strong, but rather pleasant. Furthermore, this product can help you with vitamin intake.
3. Organic Milkmaid Tea by Earth Mama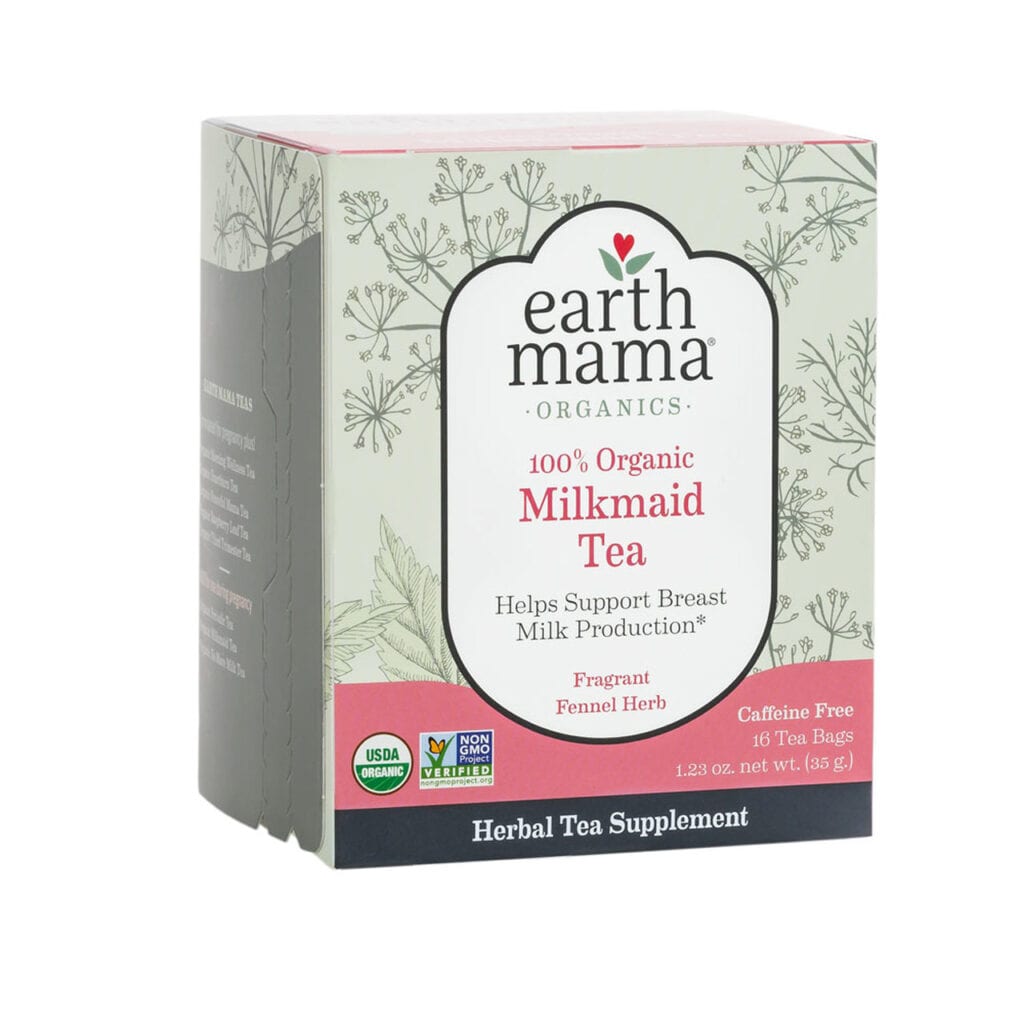 Like it has been mentioned before, the taste of the tea is very important. Well, this product will definitely not disappoint you. Not only does it taste beautiful, but it is also organic. On top of that, it boosts your milk and helps you with the mineral intake. Having a positive breastfeeding experience is, without a doubt, absolutely related to the consumption of teas such as Earth Mama's Organic Milkmaid one. Also, you can serve it with ice and lemon, and thus make a refreshing supplement, or you can even drink it on a cold day in order to keep you warm and cozy.
4. Traditional Medicinals Organic Mother's Milk Women's Tea
This product is known for its reliability and many women around the world use it. Not only is it full of vitamins, but it also contains fenugreek and blessed thistle. Furthermore, some women claim that they continued drinking it even after they had finished with breastfeeding, simply because of its flavor and positive and healthy effect on the overall health were amazing. On top of that, it is natural and healthy due to many herbal ingredients, and it tastes great!
5. Mrs. Patel's Lactation Tea Chai Spice Blend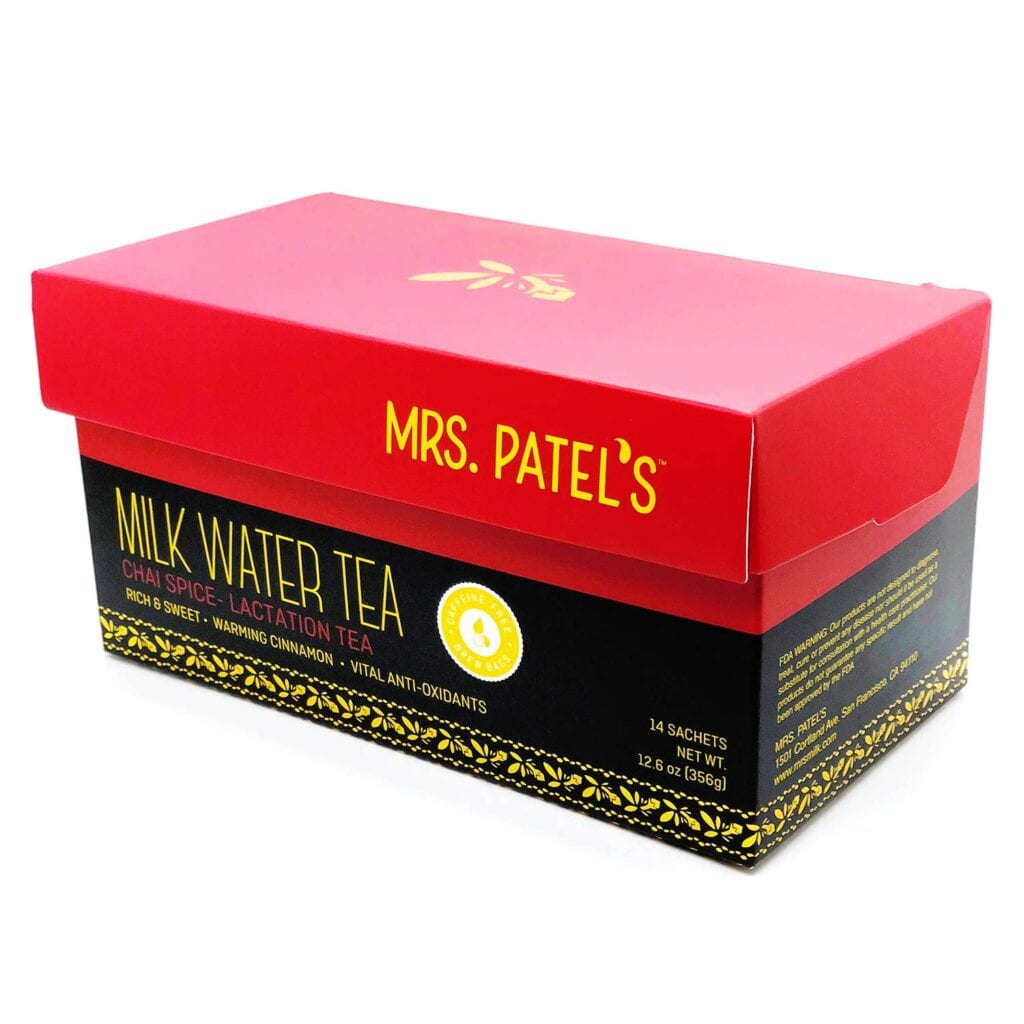 Containing cinnamon, clove and cardamom, this tea will be particularly tasteful once you include it into your daily routine. It is made on the basis of traditional Indian medicine, and it was proven to have a positive effect during the breastfeeding period. Many new moms claim that it helped both them and their babies, particularly when it came to avoiding gasses. Therefore, this product can be beneficial for the mom, as well for the sensitive tummy of the baby.
6. Birds & Bees Teas Organic Lactation Tea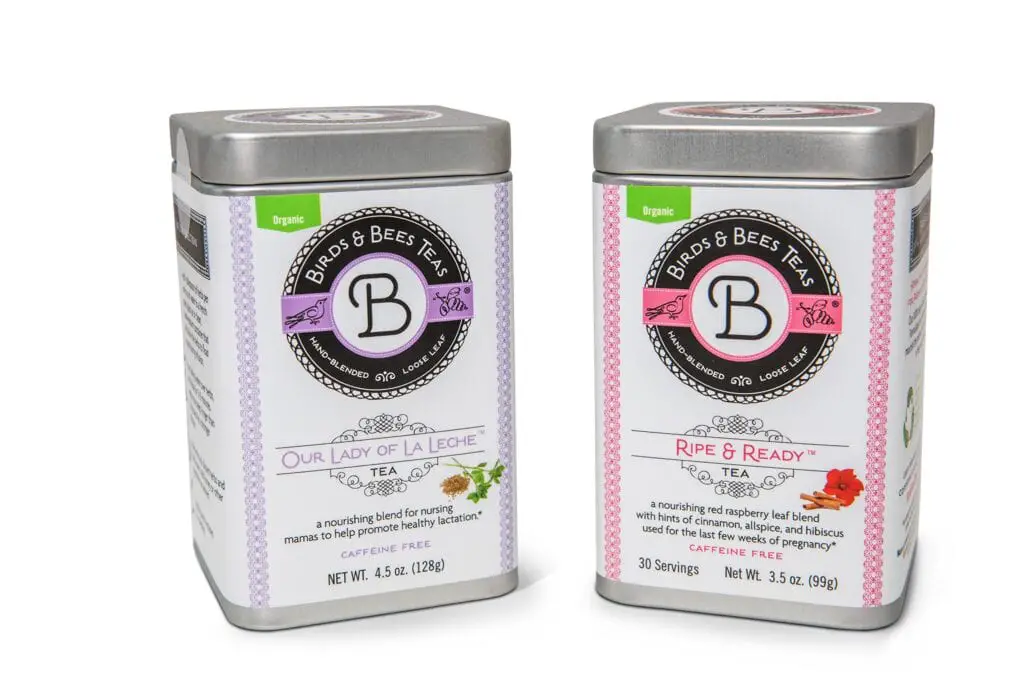 In case you are looking for a completely natural but effective tea, this product is for you. The creators of it have come up with a formula that will be pleasant for your stomach. It can also help you when it comes to gasses and bloating. Additionally, it can have a positive effect when it comes to the painful gasses of your newborn. Furthermore, it does not have sweeteners or a strong taste. Therefore, it can be included in your breastfeeding journey without worry that you are taking something unreliable.
7. Pink Stork Lactation: Unsweetened Smooth Vanilla Nursing Support Tea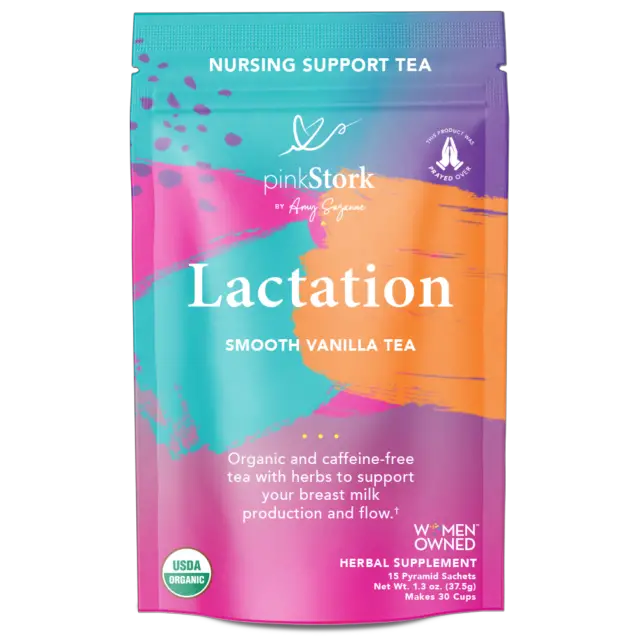 This delicious tea contains seven different herbs which represent a perfect combination in order to boost your milk supply. Not only will you not have to spend time worrying about milk production, but you will also enjoy its vanilla taste and see that it positively affects gasses or bloating. On top of that, it is useful for your baby as well. The fact that makes this product even more attractive is related to its 'unsweetened' component. In other words, it tastes amazing, it is based on herbs, effective and healthy, but it is also unsweetened and does not contain additional potentially unhealthy ingredients.
8. Secrets of Tea Healthy Nursing Fruit Tea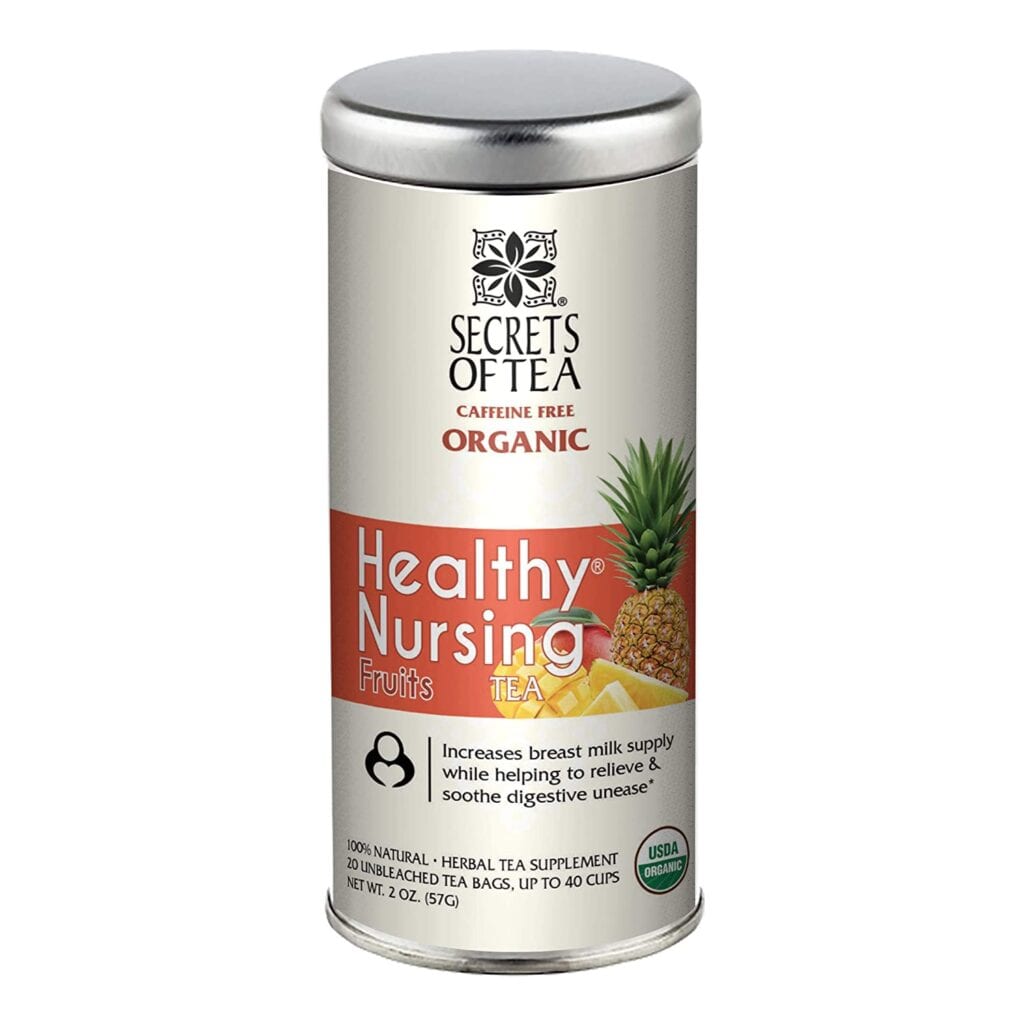 When it comes to dealing with digestive unease, this product is extremely helpful. So, it both helps with increasing the milk supply and calming your stomach. On top of that, there are plenty of tastes which you can try out, and see which one is the best for you. Therefore, you can try vanilla, fruit blend or ginger. The creators of this product have managed to break the prejudice that herbal teas taste bad!