Every parent wants the best for their children, and when it comes to newborns, we are always extra careful and cautious. We want to make sure that our little ones are always safe and protected, and we want to create a pleasant environment where they can develop properly and be happy. When we equip the nursery, we think about all the décor items that we can implement to make the space look better, but we also want to transform it into an environment that will help our little ones be healthy and happy. In this 2023 guide, we are going to help you decorate your nursery, and we will tell you if you should have real plants in it.
Should You Have Them?
The short answer to this question is yes, you should have real plants in the nursery, but note that not all of them are going to be safe. When your child is small and when they cannot move around or touch the vegetation, you can implement almost every type, but when your child is a toddler and when they can move around, you need to be extra cautious.
There are some types of plants that can be dangerous if your little one touches them, and they can be poisonous if your toddler eats them. This means that you may need to change the vegetation depending on your kid's age, or just install them somewhere where they cannot reach and grab them.
Why You Should Get Them?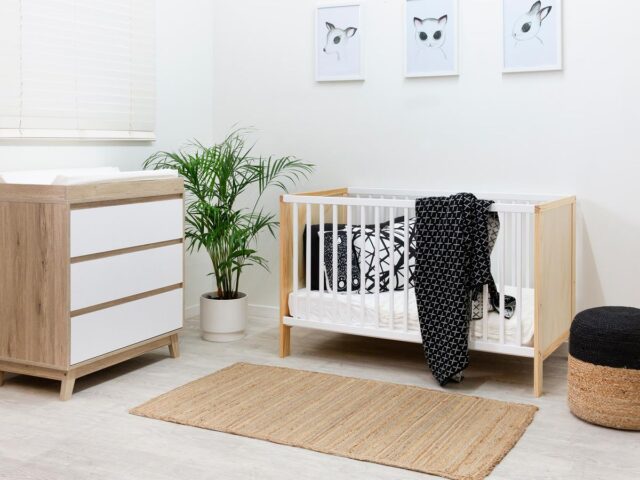 When it comes to the benefits of having plants in the nursery, you should know that there are many of them. The number one benefit is that the vegetation is going to give you a beautiful space, and it can even add depth. No matter the type of plant you choose, you will add a pop of color to the nursery, and it is going to make it much more visually appealing. Some parents have even suggested that when they decorated the room with natural vegetation, they saved a lot of cash on other types of decorative items.
As parents, we want our kids to breathe the freshest air, and we don't want to risk our little ones inhaling any harmful toxins. Well, real plants can do a great job when it comes to that, and they will make the air much crisper and cleaner. They are going to produce more oxygen, which means that your baby will develop better and faster. The right type of vegetation is also going to absorb any harmful toxins that are in the space and they are going to help prevent different types of diseases. They can help get rid of bacteria, and with that, they are going to help your baby develop properly.
Know that they are the perfect option for any season, and if your little one is born in the summer, they are going to keep the air fresher, and with that promote a better environment. Know that with this, your baby is going to be able to develop better sleeping patterns, and have uninterrupted dreams.
The most important part is choosing the right type of real plants, and you can find more information on succulentmarket.com about the options that you have when it comes to plants and succulents.
Which Ones Are the Best?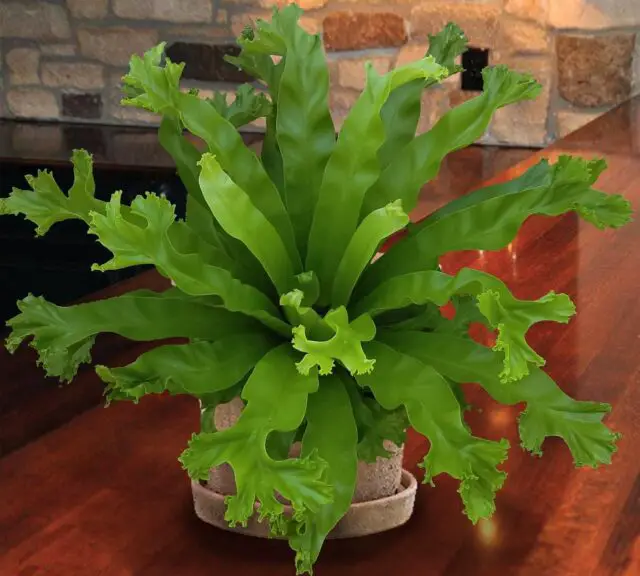 There are many types of vegetation that you can opt for when choosing the right plants for your nursery. Here, we are going to talk about some of the most popular choices, but know that there are many other types that you can go for in case you don't like any of the ones we list.
The number one choice of every parent is the Bird's Nest Fern, and the reason is that this type of vegetation is not toxic and it is extremely low maintenance. It is going to add a pop of color to your baby's room and it is going to stay looking amazing even if you forget about it from time to time.
If you are looking for a plant that is a bit more challenging to keep, you can go with the Calathea Beauty Star, and know that this type is as useful as it is beautiful. It is going to make the room smell much better, and they are also a great way to add depth and color to the space. They can be difficult to keep, but they are really worth it.
The spider plant is a great option if you are looking for a type of vegetation that is going to purify the air, make the nursery safer and better, and if you don't want to spend too much time caring for the plant. They are pretty easy to grow, and they don't take up too much space. They are the perfect addition to any room, and they are going to stay fresh even if you don't water them daily.
In case you want to go with even lower maintenance, then you should consider the Burro's tail succulent. The best thing about this type of vegetation is that you can place it near the window, or in any well-lit room and watch it thrive without worrying about it. This succulent is great for adding color and depth to your home and your nursery, and it is going to make the room feel fresher and more oxidized.
Finally, you can choose the Parlor Palm if you want a bigger plant in your baby's room and if you want something that is going to clean the air of all the toxins. Your baby is definitely going to love this type since it is big, colorful, and really soft to the touch.
As you can see, you should have live vegetation in your baby's room, and it is actually really beneficial for the health and wellbeing of your little one. Make sure you choose the right plants for the best results, and if you are not sure which ones are the best ones, you can always talk to a professional and get recommendations. No matter what you choose, or how safe the plants are for your baby, never let your kids play with them or put them in their mouths because they can be really harmful. Place them in an area where the kids cannot reach them, and even from the youngest age teach your children that the vegetation is made just for looking at it and enjoying the beauty, and not for putting it in their mouths.