Nobody likes it when he is hungry, right? It should be said that babies who are hungry are going to bring hell into your home. Now seriously, babies are never going to stop crying for their mother to nurse them after they complete all of the things that they have as daily chores. If you are a mother, then you know how hard it is for you to complete all of the daily tasks and still have enough strength to nurse your baby. We are living in a world where we don't have enough time in our day to complete all of the basic things. Having a baby is surely going to provide a whole new level of responsibility to your every day. So, this is something you should prepare yourself for and obtain all of the necessary things that can lower the number of headaches you are going to have every day.
We believe that a baby carrier is one of the best things that you can give to a mother. In case you don't have an idea about what this is, we are about to explain. This is something that wasn't as common in this day and age until recently. For a good amount of time, we were able to see it in various documentaries about tribes who live in rural parts of our planet. That doesn't mean that this is something you should consider rural or something like that. In fact, we've already said that this is one of the best things that you can give to a woman who recently became a mother. This is a highly effective and usable thing that can relieve a lot of stress from your mind. So, we have decided to provide you with a list of the best baby carriers for breastfeeding.
1. Baby K'tan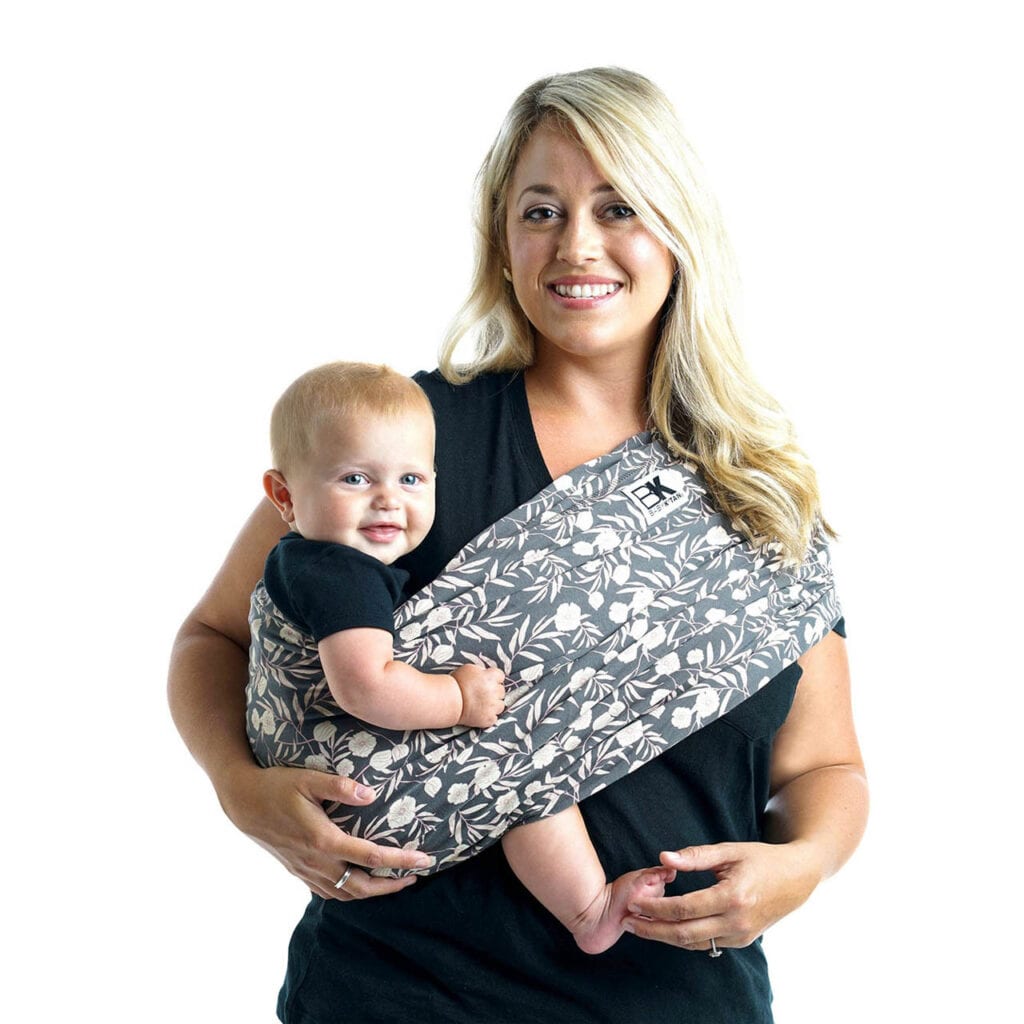 One of the best baby carriers you can find on the market in the United States is, without a doubt, Baby K'tan. This carrier is working as a wrap that doesn't have all of the unnecessary hindrances that are pretty common for a wide array of baby wraps that we've had the opportunity to see. At the same time, we can see that Baby K'tan is made out of two pieces which is pretty uncommon since the vast majority of baby carriers are made of one, long fabric piece. Furthermore, there are a couple of ways you can actually wear this baby carrier, so you shouldn't be tricked in thinking you are going to be able to use just the traditional position of the baby in baby carriers. Also, it should be pointed out that Baby K'tan is made of materials that are both lightweight and breathable, so your baby will have the utmost comfort. In the end, we would like to say that Baby K'tan comes in a wide array of shapes and sizes. So, pretty much everyone would find something from themselves.
2. Baby Tula Free to Grow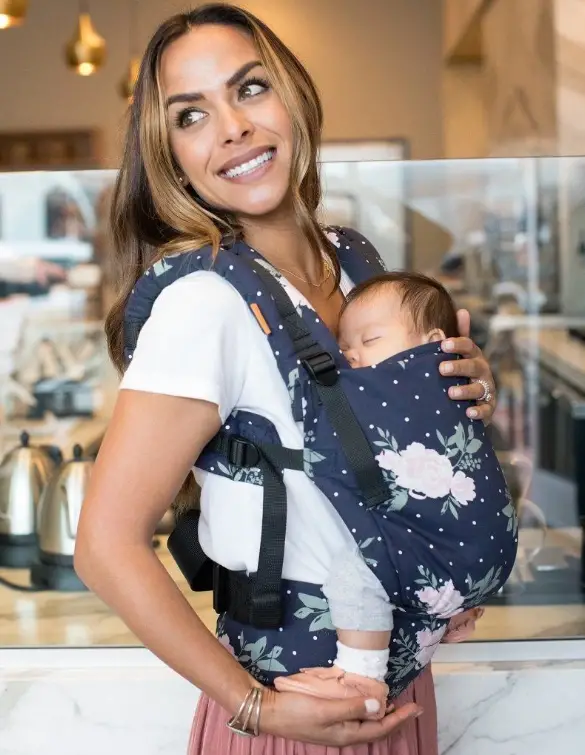 Baby Tula is a baby carrier will be able to provide you with an opportunity to carry a baby between 7 lbs. and 45 lbs. This is highly important for people who are on a tight budget and cannot afford to have a brand-new baby career for all stages of the child's development. You should be aware that you are going to be able to adjust the baby carrier for every stage of your baby's growth. Without a doubt, you can be sure that this is a product that is comfortable enough both for baby and mother, so both of them are going to be able to reap all of the benefits. The only downside of this product is that it is not flexible enough. So, you will be able to carry your child in only two available positions. However, that shouldn't concern you so much since both of these positions are not going to bother you while you are completing all of the tasks you are required to perform every day. Moreover, the front position is perfect for breastfeeding.
3. Black Baby Sling Carrier
The next baby carrier we would like to point out as the perfect one for breastfeeding is Black Baby Sling Carrier. This is a carrier that has two main positions, the front, and the back. The front position will ensure you will have a good position for breastfeeding while you are completing some other tasks, job-relation, or not. Moreover, it should be said that it is made of perfectly good material, so it will not stretch out or sag after you wear it a couple of times. Also, there are a couple of sizes available, which means that you are going to be able to use it for a high number of sizes of your child. You will be able to carry up to 35 lbs.
4. Boba Baby Wrap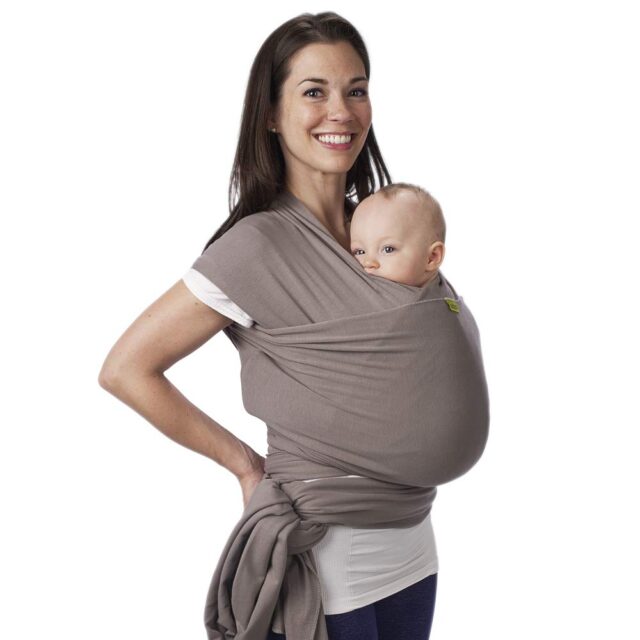 If you are looking for a 100% organic baby carrier, perfect for breastfeeding, you should look no further than Boba Baby Wrap. This is a baby carrier that will provide you with a comfort usual for a sweatshirt and lightweight that has enough thickness. If you calculate how long it is, you can see that you will have roughly 5.5 yards of fabric to wrap around yourself. Maybe it looks like somewhat hard to get around the design you will have before your eyes. However, give yourself a couple of times before it totally gets into your nature and you are going to be able to do it in a matter of seconds. The best thing about this carrier is that you can wrap it up any way you would like and you are going to be able to carry your child in any possible position you'd like. This is the main reason we are placing this baby carrier on this list. You ask why? Because this is the main thing that makes it perfect for breastfeeding. So, you should look for it, without a doubt.