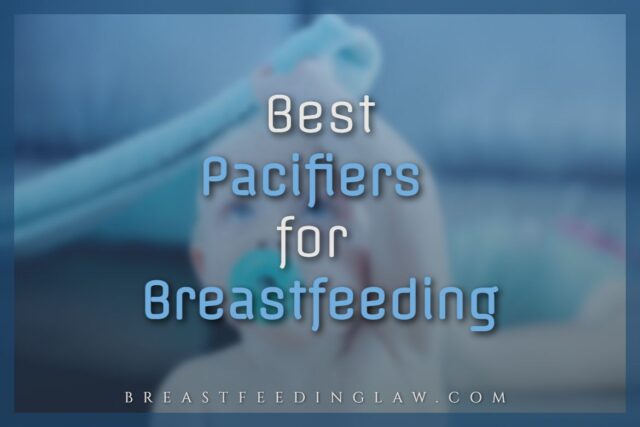 Among parents, especially those new, first-time parents, a common dilemma and big question are whether a baby should use pacifiers for breastfeeding.
Best Choice
Good Choice
Don't Miss
Also Consider
Philips Avent Soothie Pacifier, Blue, 0-3 Months, 2 Count
Wubbanub Infant Pacifier - Giraffe
Chicco PhysioForma 100% Soft Silicone One Piece Pacifier for Babies aged 0-6 months | Orthodontic...
Ryan & Rose Cutie PAT Pacifier Teether (Stage 1, Grey)
Best Choice
Philips Avent Soothie Pacifier, Blue, 0-3 Months, 2 Count
Good Choice
Wubbanub Infant Pacifier - Giraffe
Don't Miss
Chicco PhysioForma 100% Soft Silicone One Piece Pacifier for Babies aged 0-6 months | Orthodontic...
Also Consider
Ryan & Rose Cutie PAT Pacifier Teether (Stage 1, Grey)
There are simply certain reasons for as well as against pacifiers, but the fact is that some parents simply don't want to use pacifiers, whether out of fear, or something else, but they don't want their child to use pacifiers. That is completely understandable, and we won't try to convince anyone otherwise.
Today we'll help those parents who think that their baby should use these products. Of course, we must also consider the baby's decision, after all.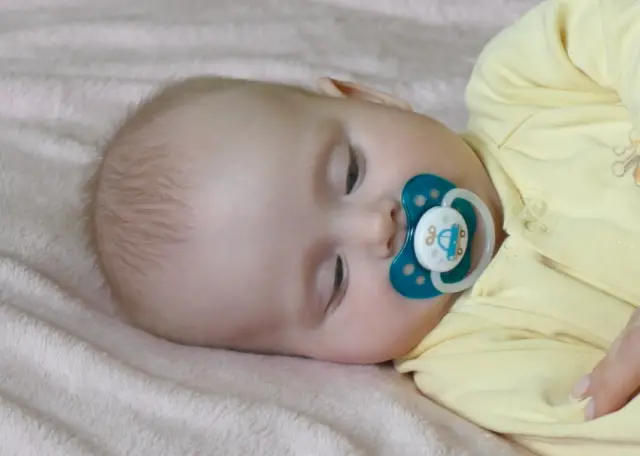 Some babies simply refuse to use pacifiers so you can't do much about it here either. In any case, today's article is primarily dedicated to parents and babies who share a common opinion about pacifiers.
Therefore, below you will be able to read some important features when choosing the right one for your newborn, we will try to answer the question of whether pacifiers are good, and of course, present you with some of the highest quality products that the market currently has to offer. Well, if you're ready, let's get started.
Things to consider before buying a pacifier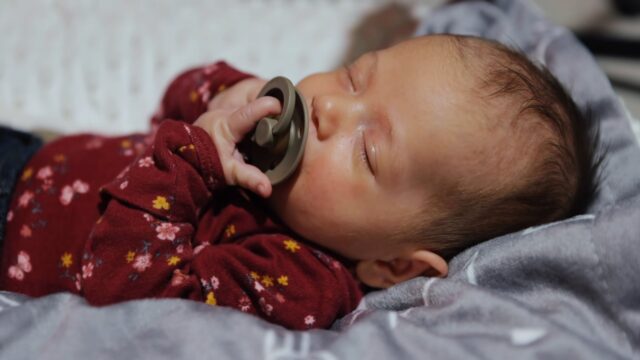 So, we will start with certain things that you need to pay attention to when choosing and buying the right pacifier for your baby/babies.
If we take into account the fact that there are a handful of models in the baby equipment market, sometimes it can really be hard to pick the right one. However, certain features are simply mandatory and each pacifier must be made that way.
First of all, whatever product you choose, make sure it is made of quality material.
Silicone and latex are the most commonly used. Our recommendation is silicone pacifiers because babies are generally not allergic to this material. Of course, a certain case may occur, but there are more reported cases of latex allergy.
The next thing you need to keep in mind is the age of your baby. Pacifiers are used by newborns as well as slightly older babies.
Lastly, you need to consider the two types of pacifiers. There are currently orthodontic nipples as well as natural nipples. When it comes to the first type, orthodontic ones are intended primarily to protect the oral development of your baby. As for natural nipples, this type is more durable, and generally easier to use.
As for the price, it's up to you. You can simply choose a cheaper model, and it is likely that you will have to buy again earlier, or perhaps some more expensive ones, which are generally expected to last a bit longer than budget-friendly models.
Are the pacifiers any good?
In short, the answer is yes! All baby care experts agree that pacifiers are useful and that they are completely safe to use. For example, pacifiers reduce the risk of sudden infant death syndrome (SIDS).
Also, due to the appearance of pressure in the ears, babies can feel pain. In this case, pacifiers are a fantastic solution because they help relieve ear pain.
So, these were some facts about pacifiers, and like we said we're not going to try to convince anyone to use them. It is entirely your decision, and we will present below a few models that are currently the best on the market.
Best Pacifiers for Breastfeeding
1. Philips Avent Soothie Pacifier
When it comes to this pacifier by Philips Avent, we must, first of all, emphasize that this product is highly supported and distributed in hospitals throughout the United States. The quality of workmanship is top-notch. It is made of durable, medical, BPA-free silicone that is odorless as well as tasteless.
What you can count on with the Philips Avent pacifier is its non-deformability, durability and ease of use. If you want to sterilize a pacifier, just boil it for a few minutes and that's it.
The characteristic we liked were the hygienic caps. In terms of price, it's currently around $4 to $9 depending on whether you want a 2- or 4-pieces pack.
2. WubbaNub Infant Pacifier-Giraffe
What about this cute and fantastically designed pacifier? There is no doubt that your baby will like it. As you can see, this is a combination of a plush toy (giraffe in this case) and a pacifier.
Ingenious isn't it! The fact that WubbaNub tests and takes care of the quality of each product in detail adds to the fact that this is one of the best, but also the most practical pacifiers on the market.
The quality of workmanship is in accordance with all the standards of baby products. So, this one is made of silicone, which means it is BPA-, PVC- as well as phthalate-free.
The fact that the pacifier is combined with a plush toy is fantastic, and in addition to the giraffe, it also has a monkey, an elephant, a puppy, etc. All in all, this medical-grade pacifier is a great choice.
We must add that this product is primarily intended for newborns and that the price is around $16 at the moment.
3. Chicco NaturalFit Pacifier Clear Soft Silicone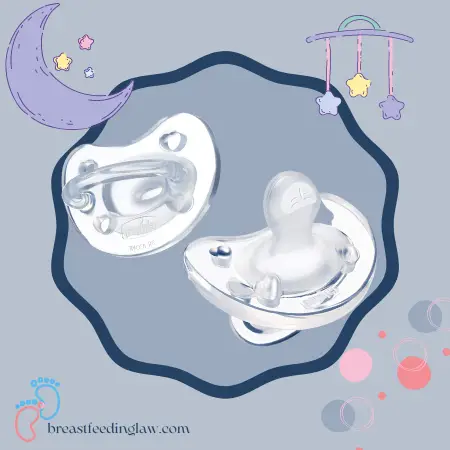 If you are looking for a pacifier that suits a baby who is a few months old, then this one by Chicco may be the right choice. Namely, this pacifier is intended for the ages of 0-12 months.
However, the most important feature of this product is the design and quality of workmanship. It is made of soft silicone that is fully compatible for babies and made according to medical standards.
Ergonomic design and one-piece construction bring greater comfort, which will definitely suit babies. We must mention that Chicco NaturalFit is available in several colors and that the current price is around $6.
4. Ryan & Rose All-in-One Pacifier and Teether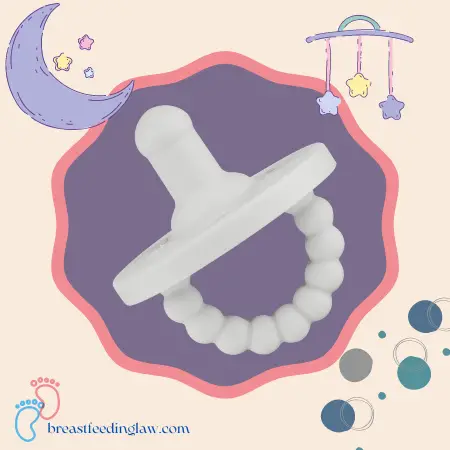 Last but not least is this pacifier by Ryan & Rose. As you can see, this is an all-in-one product that is high quality as confirmed by the FDA and US CPSIA approvals. The quality of workmanship is top-notch. There is no phthalate, PVC, BPA or latex here, only 100% medical grade silicone.
It can also be used as a teether, which means that it is practical. Its one-piece design allows for increased hygiene and ease of use.
The soft silicone will allow the baby to calm down and relax while sucking this pacifier. All of these features make it one of the best choices on the market with a price tag of around $12.
Take a look at these pacifiers available on today's market: